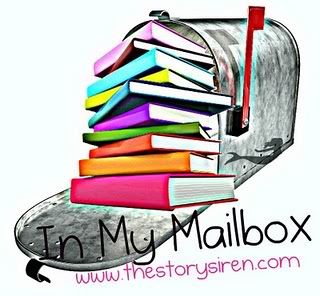 To find out the official information for this meme, click here!
Even though I told myself that I wasn't going to get anymore books from the library until I finish the pile I already have checked out from there, I STILL picked this one up. I saw it and HAD to have it. Doesn't help that my husband kept saying, "Get it, get it." while I was trying to put it back on the shelf. But anyway, this is what I got! :)
Release Date: January 4, 2011
Interests: My interests first started with the fact that this is on the list for the debut author challenge. That's where I first heard about it. But what really made me want to read it, other than the summary, is all the great things I've heard about it. Especially from my friend Jackie's awesome blog, you can find her review here.
Sixteen-year-old Cara Lange has been a loner ever since she moved away from her best and only friend, Zoe, years ago. She eats lunch with the other girls from the track team, but they're not really her friends. Mostly she spends her time watching Ethan Gray from a distance, wishing he would finally notice her, and avoiding the popular girls who call her "Choker" after a humiliating incident in the cafeteria.




Then one day Cara comes home to find Zoe waiting for her. Zoe's on the run from problems at home, and Cara agrees to help her hide. With her best friend back, Cara's life changes overnight. Zoe gives her a new look and new confidence, and next thing she knows, she's getting invited to parties and flirting with Ethan. Best of all, she has her BFF there to confide in.




But just as quickly as Cara's life came together, it starts to unravel. A girl goes missing in her town, and everyone is a suspect—including Ethan. Worse still, Zoe starts behaving strangely, and Cara begins to wonder what exactly her friend does all day when she's at school. You're supposed to trust your best friend no matter what, but what if she turns into a total stranger?

(Summary from Goodreads.)
Bought:
Yes, I actually bought something this week. *gasp* Which I haven't done because I've been on a book buying ban. BUT I finally made it to the Border's in my town that is closing (Sad!)and they had a pretty good selection left. I told myself(and my husband) that if I DID buy something, it would only be one book and it would be under $10. BUT I ended up getting two books and it was almost $17. Though in my defense, he made me. I was trying to pick between them and he told me to just get both of them. Which, at the time, I didn't realize that one of them was a bind up! So technically I got three books for $17. :D So, I got: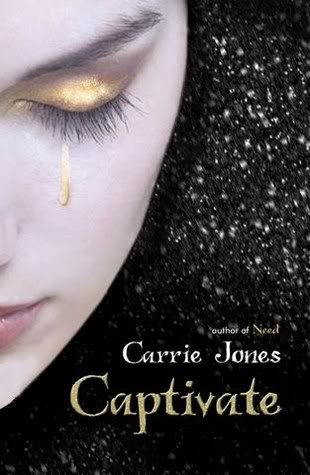 Release Date: January 5, 2010
Interests: As some of you may know, I read and reviewed Need not too long ago and loved it. Which is the first book in the Need series, obviously. So I had to buy this once I saw it because I've been dying to read it ever since finishing Need. You can see my review for it here.
Zara and her friends knew they hadn't solved the pixie problem for good. Far from it. The king's needs grow deeper every day he's stuck in captivity, while his control over his people gets weaker. It's made him vulnerable. And now there's a new king in town.




A turf war is imminent, since the new pixie king, Astley, is moving in quickly. Nick nearly killed him in the woods on day one, but Zara came to his rescue. Astley swears that he and Zara are destined to be together, that he's one of the good guys. Nick isn't buying it, though Zara isn't as sure -- despite herself, she wants to trust the new king. But it's a lot more than her relationship with Nick that is at stake. It's her life -- and his.

(Summary from Goodreads.)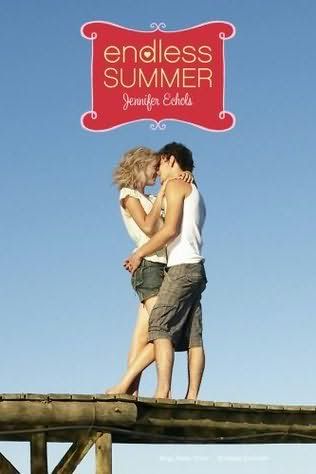 Release Date: May 25, 2010
Interests: I was interested in this, not only for the beautiful cover, but because I read and absolutely LOVED Going Too Far when I read it a while ago. So I had to grab this when I found it in the YA section of Borders.
Two irresistible boys. One unforgettable summer.
Lori can't wait for her summer at the lake. She loves wakeboarding and hanging with her friends--including the two hotties next door. With the Vader brothers, she's always been just one of the guys. Now that she's turning sixteen, she wants to be seen as one of the girls, especially in the eyes of Sean, the older brother. But that's not going to happen--not if the younger brother, Adam, can help it.
Lori plans to make Sean jealous by spending time with Adam. Adam has plans of his own for Lori. As the air heats up, so does this love triangle. Will Lori's romantic summer melt into one hot mess?
And last, but not least, a special thanks goes out to
Kiki Hamilton
, author of
The Faerie Ring
, for the book swag I received in the mail. I'd take a picture of it, but the envelope ran off, so I'll have to hunt for it tomorrow. *le sigh* But the swag is VERY beautiful! Thank you so much!
So what did you get in your mailbox this week?