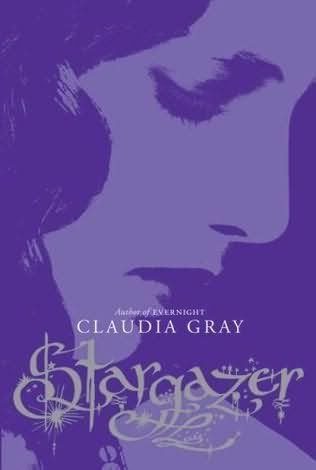 Next book in series:
Hourglass
Publisher:
Harperteen
Hardcover: 329 Pages
Age Group: Young Adult (12+)
Buy:
Amazon
Source: Own
Date Read: Unknown
Overall:

Evernight Academy: an exclusive boarding school for the most beautiful, dangerous students of all—vampires. Bianca, born to two vampires, has always been told her destiny is to become one of them.




But Bianca fell in love with Lucas—a vampire hunter sworn to destroy her kind. They were torn apart when his true identity was revealed, forcing him to flee the school.




Although they may be separated, Bianca and Lucas will not give each other up. She will risk anything for the chance to see him again, even if it means coming face-to-face with the vampire hunters of Black Cross—or deceiving the powerful vampires of Evernight. Bianca's secrets will force her to live a life of lies.




Yet Bianca isn't the only one keeping secrets. When Evernight is attacked by an evil force that seems to target her, she discovers the truth she thought she knew is only the beginning....

(Summary from

Goodreads

.)
First Lines: Frost began to creep up the walls.
Transfixed, I watched lines of frost lace their way across the stone of the north tower's records room. The pattern swept up from the floor, covering the wall, even icing the ceiling with something flaky and white. A few small, silvery crystals of snow hung in the air.
Stargazer was really pretty good, though it wasn't as good as Evernight. It just missed a lot of the amazing elements that Evernight had.
The plot becomes even more complicated in Stargazer, which isn't completely bad. Everything just starts happening really fast and Bianca and Lucas are thrown into a very bad situation. The world is definitely throwing obstacles their way.
You really learn more about some of the characters in this series and they become a lot more real than they were in the first book. The characters are very easy to get attached to. I kept bouncing back in forth between Bianca's two love interests, not going to name their names, but finally decided to pick Lucas (Sorry B!). I guess it's just because Lucas' and Bianca's story is just so amazing!
One really awesome thing about Stargazer is that it had my head completely spinning with all the twists in this book! I never knew what was going to happen until it slammed me in the face!
Overall, it was a great addition to the first book in the series. It didn't top my love for Evernight, but it was really good. I was a little disappointed in the ending, but I can't wait to read Hourglass!
Cover:

I really like this cover. Purple is one of my favorite colors! :)
I recommend this to: All lovers of the awesome vampire lore. You don't want to miss this one!