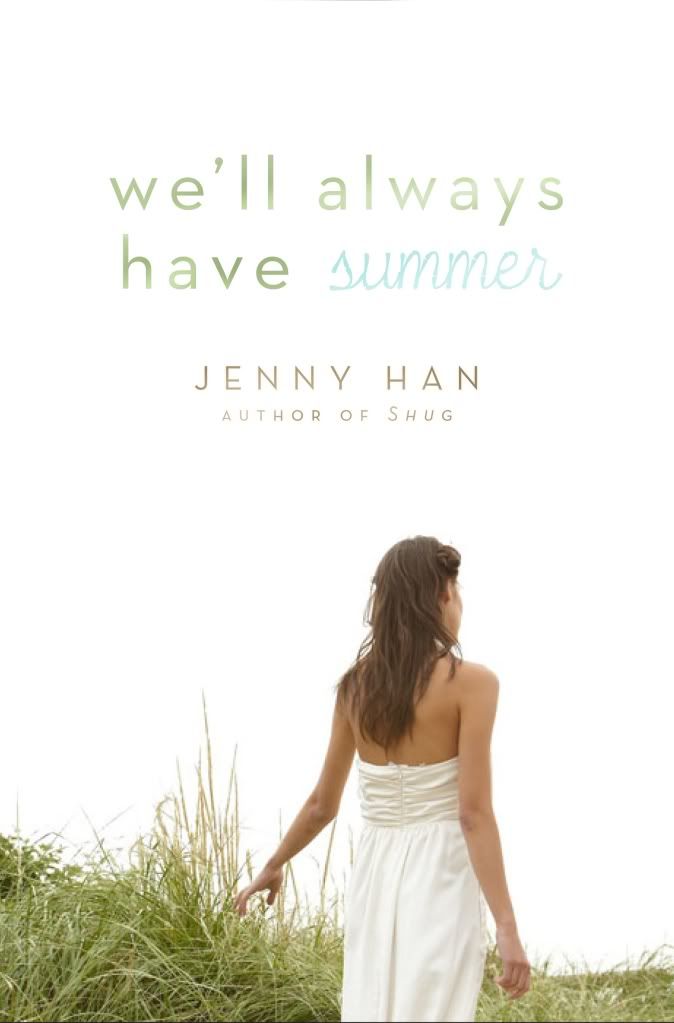 Release Date: April 26, 2011
Hardcover: 291 pages
Age Group: Young Adult
Buy:
Amazon
Source: library
Rating:



To learn more about my rating badges, click here!
It's been two years since Conrad told Belly to go with Jeremiah. She and Jeremiah have been inseparable ever since, even attending the same college-- only, their relationship hasn't exactly been the happily ever after Belly had hoped it would be. And when Jeremiah makes the worst mistake a boy can make, Belly is forced to question what she thought was true love. Does she really have a future with Jeremiah? Has she ever gotten over Conrad? It's time for Belly to decide, once and for all, who has her heart forever.
This series has become one of my favorites this year. I started the series in late November and couldn't stop thinking about them, so of course I continued on and finished the series! I finished this book last week, and since then I have been trying to find a way to write my review. Nothing has come to me. I don't know what to write! This series is so good! And believe it or not, I think this book--the last in the series--may be my favorite one of all three. I know, crazy!
I'm really sad that this series is over. But at the same time it, the ending was as perfect as imaginable. I'm not going to say anything more about it because I don't want to spoil it if you haven't read it. But I'm very content with it. =)
Belly may have been a bit immature and whiny in the beginning of series, but each year that passed and she grew older and experienced more, she grew! I really like the woman she grew into.
Belly was the only point-of-view in the first book, and then it was Belly and Jeremiah's point-of-view in the second book, and in this book it was Belly and Conrad which I loved! Conrad has grown up so much since the first book. All of the characters have really. You really get to understand how Conrad really feels for Belly and the torment he has over letting her go.
Overall, this series really gets you a real feel for true love. It makes you think about that ONE true love and how if it's meant to be, then it will happen. Which I really loved. =) Everything felt real to me. So thank you Jenny Han! It would be awesome if she maybe created an adult series of what happens with Belly and that certain someone. I would definitely read it! I'm really curious of what happens after the ending of this book.