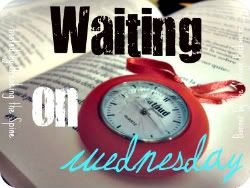 Waiting on Wednesday
is a weekly meme hosted by Jill @
Breaking The Spine
.
WoW
spotlights upcoming releases that you are dying to read and can't wait to get your hands on!
Note: All my links go to
Goodreads
, the author's website, and the publisher's website.
Someone Else's Life
, by
Katie Dale
Publisher:
Simon and Schuster
Release Date:
February 2, 2012
Pre-Order:
Amazon
When seventeen-year-old Rosie's mother, Trudie, dies from Huntington's Disease, her pain is intensified by the knowledge that she has a fifty-per-cent chance of inheriting the crippling disease herself. Only when she tells her mum's best friend, 'Aunt Sarah' that she is going to test for the disease does Sarah, a midwife, reveal that Trudie was not her biological mother after all... Devastated, Rosie decides to trace her real mother, hitching along on her ex-boyfriend's GAP year to follow her to Los Angeles. But all does not go to plan, and as Rosie discovers yet more of her family's deeply-buried secrets and lies, she is left with an agonising decision of her own - one which will be the most heart-breaking and far-reaching of all...
This sounds really good. I can't even really explain why. It just does! The whole plot sounds interesting. I hope I get to read it soon. =)
What are you waiting on this Wednesday?