Past, Present, & Future Reading Pile
is a feature on my blog where I do a post every Sunday to keep track of the books I've read the week before, what I'm currently reading and which books I hope to start and finish during that week.
The Past
Release Date: December 29, 2009
When Kaylee Cavanaugh screams, someone dies.




So when teen pop star Eden croaks onstage and Kaylee doesn't wail, she knows something is dead wrong. She can't cry for someone who has no soul.




The last thing Kaylee needs right now is to be skipping school, breaking her dad's ironclad curfew and putting her too-hot-to-be-real boyfriend's loyalty to the test. But starry-eyed teens are trading their souls: a flickering lifetime of fame and fortune in exchange for eternity in the Netherworld—a consequence they can't possibly understand.




Kaylee can't let that happen, even if trying to save their souls means putting her own at risk...
I can't wait to read book 3! =D I love Rachel Vincent! Read my review here.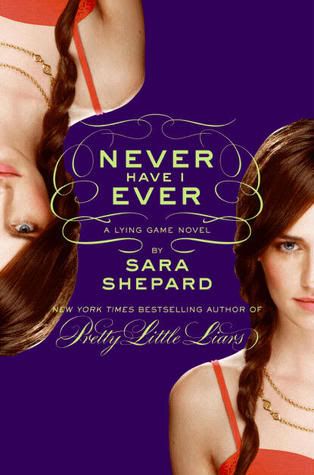 Never Have I Ever, by Sara Shepard
(The Lying Game, #2)
Publisher:
HarperTeen
Release Date: August 2, 2011
My perfect life was a lie.




Now I'd do anything to uncover the truth.




Not long ago, I had everything a girl could wish for: amazing friends, an adorable boyfriend, a loving family. But none of them know that I'm gone—that I'm dead. To solve my murder, my long-lost twin sister, Emma, has taken my place. She sleeps in my room, wears my clothes, and calls my parents Mom and Dad.




And my killer is watching her every move.




I remember little from my life, just flashes and flickers, so all I can do is follow along as Emma tries to solve the mystery of my disappearance. But the deeper she digs, the more suspects she uncovers. It turns out my friends and I played a lot of games—games that ruined people's lives. Anyone could want revenge . . . anyone could want me—and now Emma—dead.
More please?! Great YA mystery series! Read my review here.
Total Books: 2
The Present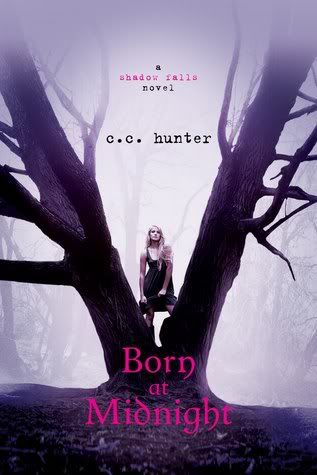 Release Date: March 29, 2011
Don't miss this spectacular new series that will steal your heart and haunt your dreams, Welcome to Shadow Falls camp, nestled deep in the woods of a town called Fallen…

One night Kylie Galen finds herself at the wrong party, with the wrong people, and it changes her life forever. Her mother ships her off to Shadow Falls—a camp for troubled teens, and within hours of arriving, it becomes painfully clear that her fellow campers aren't just "troubled." Here at Shadow Falls, vampires, werewolves, shapshifters, witches and fairies train side by side—learning to harness their powers, control their magic and live in the normal world.

Kylie's never felt normal, but surely she doesn't belong here with a bunch of paranormal freaks either. Or does she? They insist Kylie is one of them, and that she was brought here for a reason. As if life wasn't complicated enough, enter Derek and Lucas. Derek's a half-fae who's determined to be her boyfriend, and Lucas is a smokin' hot werewolf with whom Kylie shares a secret past. Both Derek and Lucas couldn't be more different, but they both have a powerful hold on her heart.

Even though Kylie feels deeply uncertain about everything, one thing is becoming painfully clear—Shadow Falls is exactly where she belongs…
I am SO happy to finally be starting this! I haven't officially "started" it yet, but I will tonight before I go to bed. =) I've been dying to read this book for some time. I've heard great things!
The Future
Release Date: September 7, 2010
A hidden truth.




Mortal enemies.

Doomed love.

Marked as special at an early age, Jacinda knows her every move is watched. But she longs for freedom to make her own choices. When she breaks the most sacred tenet among her kind, she nearly pays with her life. Until a beautiful stranger saves her. A stranger who was sent to hunt those like her. For Jacinda is a draki—a descendant of dragons whose greatest defense is her secret ability to shift into human form.

Forced to flee into the mortal world with her family, Jacinda struggles to adapt to her new surroundings. The only bright light is Will. Gorgeous, elusive Will who stirs her inner draki to life. Although she is irresistibly drawn to him, Jacinda knows Will's dark secret: He and his family are hunters. She should avoid him at all costs. But her inner draki is slowly slipping away—if it dies she will be left as a human forever. She'll do anything to prevent that. Even if it means getting closer to her most dangerous enemy.

Mythical powers and breathtaking romance ignite in this story of a girl who defies all expectations and whose love crosses an ancient divide.
After I finish Born at Midnight, I'm going to start Firelight. I normally post two back ups after the book I'm "currently reading", but since I haven't really been getting through all of them I decided to post only one this week. =) I know, I am SO late on reading Firelight. I'm probably the only person in the blog-o-sphere who hasn't read it. It's been on my list FOREVER and I'm finally getting to it. Yay!!
What books do you plan on reading this week? Also, by the way, I've signed up for April Page Count Contest over at Angela @
Reading Angel
's blog. You should check it out!! You can find out more information on the contest
here
.