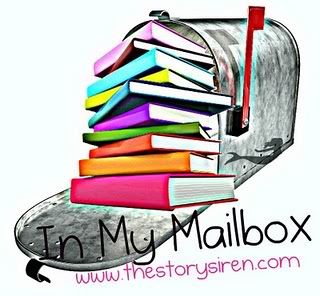 Sorry this is late, yet again! We've been having bad weather due to Tropical Storm Beryl. Not sure if you've heard of Beryl or not, but it came on land Sunday night. I hate Florida and I hate hurricanes! Ha! But anyway, I didn't really get any books this week, besides some eBooks off Amazon and I've borrowed some eBooks from my library. YES, I said eBooks. EBOOKS!
My hubby got me an early birthday present. I knew he was getting it. I've been dying for this since they were released in November! And what may this be, you may ask?
A Kindle Fire!!
My birthday isn't until June 19th, but since I already knew he was getting it and he didn't want me to have to wait until then, he went ahead and bought it when he got paid! I'm so happy with it! And I look like a dork hovering over it taking a picture with my phone....
Let me know if you have a Kindle Fire! I'd love to know. =D Or any Kindle for that matter! Any must-have-apps?? Secrets?? Etc.?
What did you get in your mailbox this week?