Past, Present & Future Reading Pile is a feature I do on my blog every Sunday to keep track of the books I read the week before, the book I'm currently reading, and the books I'm hoping to read in the upcoming week.
The Golden Lily, by Richelle Mead
(Bloodlines, #2)
Publisher:
Razorbill
Release Date: June 12, 2012
The second thrilling installment in Richelle Mead's Vampire Academy spinoff series




Tough, brainy alchemist Sydney Sage and doe-eyed Moroi princess Jill Dragomir are in hiding at a human boarding school in the sunny, glamorous world of Palm Springs, California. The students--children of the wealthy and powerful--carry on with their lives in blissful ignorance, while Sydney, Jill, Eddie, and Adrian must do everything in their power to keep their secret safe. But with forbidden romances, unexpected spirit bonds, and the threat of Strigoi moving ever closer, hiding the truth is harder than anyone thought.




Populated with new faces as well as familiar ones, Richelle Mead's breathtaking Bloodlines series explores all the friendship, romance, battles, and betrayals that made the #1

New York Times

bestselling Vampire Academy series so addictive. In this second book, the drama is hotter, the romances are steamier, and the stakes are even higher.
This took me a while to read because I had waited for it so long and I didn't want it to end. Richelle Mead always surprises me with her books. I go in KNOWING the book is going to be great, but then when I'm through with it, I'm amazed all over again because it always takes me a while to get out of the world she's created. I finished this on Friday, but I haven't been able to read anything else. My review will be up tomorrow! I can't wait until The Indigo Spell!
Total: 1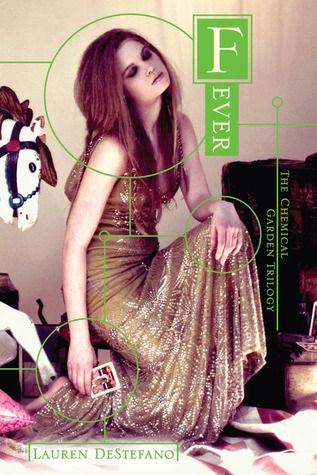 Release Date: February 21, 2012
Rhine and Gabriel have escaped the mansion, but danger is never far behind.


Running away brings Rhine and Gabriel right into a trap, in the form of a twisted carnival whose ringmistress keeps watch over a menagerie of girls. Just as Rhine uncovers what plans await her, her fortune turns again. With Gabriel at her side, Rhine travels through an environment as grim as the one she left a year ago - surroundings that mirror her own feelings of fear and hopelessness.




The two are determined to get to Manhattan, to relative safety with Rhine's twin brother, Rowan. But the road there is long and perilous - and in a world where young women only live to age twenty and young men die at twenty-five, time is precious. Worse still, they can't seem to elude Rhine's father-in-law, Vaughn, who is determined to bring Rhine back to the mansion...by any means necessary.




In the sequel to Lauren DeStefano's harrowing

Wither

, Rhine must decide if freedom is worth the price - now that she has more to lose than ever.
After trying and failing to read a review book, I'm going to start this one because I've been dying to read it. I'm getting into a reading rut, so I'm pretty sure this one will get me back. =) I always get into a reading rut after reading a Richelle Mead book! Ha!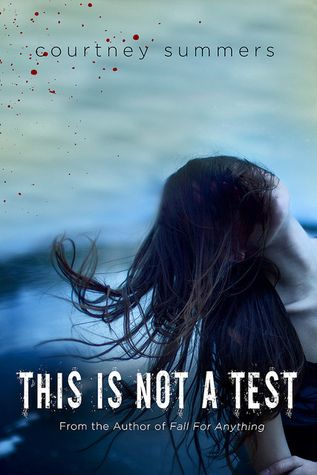 This is Not a Test
, by
Courtney Summers
Publisher:
St. Martins Griffin
Release Date:
June 19, 2012
It's the end of the world. Six students have taken cover in Cortege High but shelter is little comfort when the dead outside won't stop pounding on the doors. One bite is all it takes to kill a person and bring them back as a monstrous version of their former self.




To Sloane Price, that doesn't sound so bad. Six months ago,

her

world collapsed and since then, she's failed to find a reason to keep going. Now seems like the perfect time to give up. As Sloane eagerly waits for the barricades to fall, she's forced to witness the apocalypse through the eyes of five people who actually

want

to live.




But as the days crawl by, the motivations for survival change in startling ways and soon the group's fate is determined less and less by what's happening outside and more and more by the unpredictable and violent bids for life—

and

death—inside.




When everything is gone, what do

you

hold on to?
This has been on my list for a while and I just haven't gotten to it yet, maybe this week!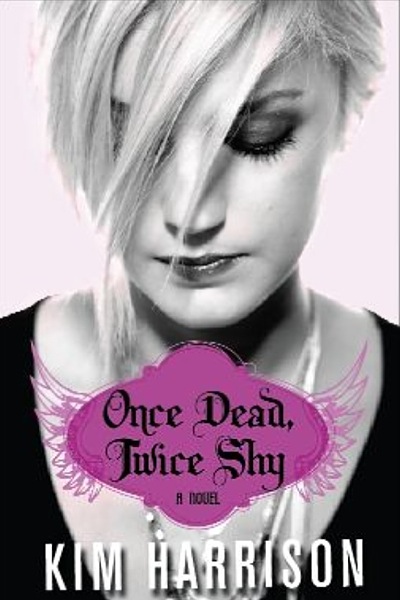 Once Dead, Twice Shy
, by
Kim Harrison
(
Madison Avery
, #1)
Publisher:
HarperCollins
Release Date:
May 26, 2009
My name is Madison Avery, and I'm here to tell you that there's more out there than you can see, hear, or touch. Because I'm there. Seeing it. Touching it. Living it.


Madison's prom was killer—literally. For some reason she's been targeted by a dark reaper—yeah,

that

kind of reaper—intent on getting rid of her, body and soul. But before the reaper could finish the job, Madison was able to snag his strange, glowing amulet and get away.




Now she's stuck on Earth—dead but not gone. Somehow the amulet gives her the illusion of a body, allowing her to toe the line between life and death. She still doesn't know why the dark reaper is after her, but she's not about to just sit around and let fate take its course.




With a little ingenuity, some light-bending, and the help of a light reaper (one of the good guys! Maybe . . . ), her cute crush, and oh yeah, her guardian angel, Madison's ready to take control of her own destiny once and for all, before

it

takes control of

her

.




Well, if she believed in that stuff.
One of my best friends got me this for my birthday a couple of years ago, I've been wanting to read this for a while, but haven't gotten around to it. I look forward to reading it this week!
So what did you read this week? What book(s) are you currently reading now? Any plans for what you'll be reading next? Let me know in the comments! And if you've read any of these books, let me know! I'd love to hear your thoughts.