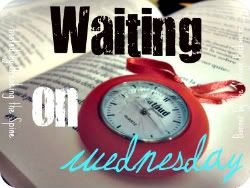 Waiting on Wednsday
is a weekly meme hosted by Jill @ Breaking the Spine.
WOW
spotlights upcoming releases that you are dying to read and can't wait to get your hands on!
A Witch in Love, by Ruth Warburton
(Winter Trilogy, #2)
Publisher:
Hodder Children's
Release Date: July 5, 2012
Pre-Order:
Amazon
Anna still finds it hard to believe that Seth loves her and has vowed to suppress her powers, no matter what.




But magic – like love – is uncontrollable. It spills out with terrible consequences, and soon, Anna is being hunted.
Why do I Want It?
Though I didn't absolutely "OMGILOVETHIS!" the first book, I'm very curious as to what will happen with Anna, Seth an
d the

Ealdwitan.

I'm wondering what will happen with their powers and everything!