Past, Present & Future Reading Pile is a feature I do on my blog every Sunday to keep track of the books I read the week before, the book I'm currently reading, and the books I'm hoping to read in the upcoming week.
Two Truths and a Lie, by Sara Shepard
(The Lying Game, #3)
Publisher:
HarperTeen
Release Date: February 7, 2012
Sutton Mercer watches from the afterlife as her long-lost twin, Emma Paxton, takes over her identity to solve her murder. But after ruling out her early leads, Emma still hasn't found Sutton's killer. A lot of people wanted her dead—but one name keeps popping up: Thayer Vega. When the gorgeous and mysterious Thayer returns to town, Emma has to move fast to figure out whether he's back for revenge…or if he already got it.




Set in a town where friends can turn into dangerous enemies and everyone harbors dark secrets, The Lying Game is a juicy new series that fans of the #1 New York Times bestselling Pretty Little Liars series—and the hit ABC Family show—will love.
I really need the next book so I can continue. Great mystery. =) You can read my review
here
.
Born Wicked
, by
Jessica Spotswood
(
The Cahill Witch Chronicles
, #1)
Publisher:
Putnan Juvenile
Release Date:
February 7, 2010
Everybody knows Cate Cahill and her sisters are eccentric. Too pretty, too reclusive, and far too educated for their own good. But the truth is even worse: they're witches. And if their secret is discovered by the priests of the Brotherhood, it would mean an asylum, a prison ship—or an early grave.




Before her mother died, Cate promised to protect her sisters. But with only six months left to choose between marriage and the Sisterhood, she might not be able to keep her word... especially after she finds her mother's diary, uncovering a secret that could spell her family's destruction. Desperate to find alternatives to their fate, Cate starts scouring banned books and questioning rebellious new friends, all while juggling tea parties, shocking marriage proposals, and a forbidden romance with the completely unsuitable Finn Belastra.




If what her mother wrote is true, the Cahill girls aren't safe. Not from the Brotherhood, the Sisterhood—not even from each other.
LOVE, LOVE, LOVE! My review will be up tomorrow, Monday, September 10th!
Total finished: 2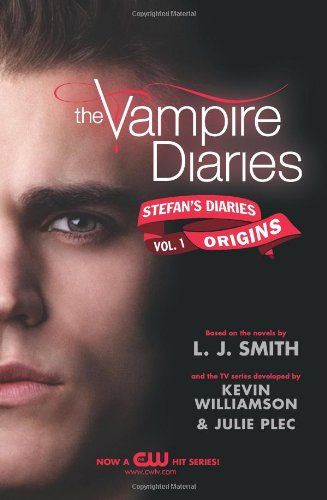 The Vampire Diaries; Stefan's Diaries: Origins
(
Vampire Diaries: Stefan's Diaries
, #1)
Publisher:
HarperTeen
|
Hodder Children's
Release Date:
November 2, 2010
Set during the Civil War, against a backdrop of grand estates, unimaginable riches, and deadly secrets, three teenagers in Mystic Falls, Virginia enter a torrid love triangle that will span eternity.




Brothers Stefan and Damon Salvatore are inseparable until they meet Katherine, a stunning, mysterious woman who turns their world upside down. Siblings turned rivals, the Salvatores compete for Katherine's affection, only to discover that her sumptuous silk dresses and glittering gems hide a terrible secret: Katherine is a vampire. And she is intent on turning them into vampires so they can live together-forever.




Based on the popular CW TV show inspired by the bestselling novels, Stefan's Diaries reveals the truth about what really happened between Stefan, Damon, and Katherine--and how the Vampire Diaries love triangle began.
I'm currently 44% done with this, on page 104. Not very far, but almost halfway done. It's not a very big book. I'm not sure how I feel about this yet. I'm a HUGE VD fan, but these books aren't the same. And I can't even figure out who actually wrote this one because it wasn't L.J. Some ghostwriter I guess.... I'll be done with this soon and my review should go up on Friday.
Fallen in Love
, by
Lauren Kate
(
Fallen
, #3.5)
Publisher:
Delecorte Press
Release Date:
January 24, 2012
Unexpected. Unrequited. Forbidden. Eternal. Everyone has their own love story.




And in a twist of fate, four extraordinary love stories combine over the course of a romantic Valentine's Day in Medieval England. Miles and Shelby find love where they

least expect it. Roland learns a painful lesson about finding-and losing love. Arianne pays the price for a love so fierce it burns. And for the first -and last- time, Daniel and Luce

will spend a night together like none other.




Lauren Kate's FALLEN IN LOVE is filled with love stories . . . the ones everyone has been waiting for.




True love never says goodbye. . .
Really excited to be reading this next! Can't wait to learn more about the characters. =D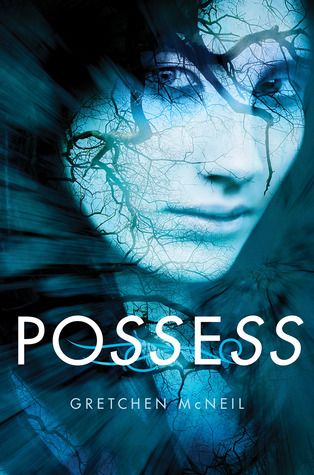 Possess
, by
Gretchen McNeil
Publisher:
Balzer + Bray
Release Date:
August 23, 2011
Rule #1: Do not show fear.Rule #2: Do not show pity.Rule #3: Do not engage.Rule #4: Do not let your guard down.Rule #5: They lie.


Fifteen-year-old Bridget Liu just wants to be left alone: by her mom, by the cute son of a local police sergeant, and by the eerie voices she can suddenly and inexplicably hear. Unfortunately for Bridget, it turns out the voices are demons – and Bridget has the rare ability to banish them back to whatever hell they came from.




Terrified to tell people about her new power, Bridget confides in a local priest who enlists her help in increasingly dangerous cases of demonic possession. But just as she is starting to come to terms with her new power, Bridget receives a startling message from one of the demons. Now Bridget must unlock the secret to the demons' plan before someone close to her winds up dead – or worse, the human vessel of a demon king.
YES! I can't wait to read this! I won a necklace from McNeil a whiiile ago and it's BEAUTIFUL. It has part of the cover in a bottle cap and it's just gorgeous and amazing and I love it! And I've been dying to read this for SO long, but just haven't had the chance to. But now I will and I'm so happy. Doesn't this sound amazing!?
So what did you read this week? Anything amazing? What are you currently reading? What do you think you'll read next? Let me know in the comments!!