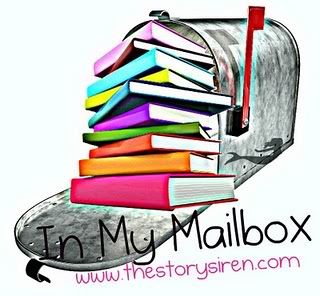 To find out the official information for this meme, click
here
!
Okay, so this week I decided to join in on the IMM fun! I won't be participating in this meme every week, but will do it each week that I get books. Either for review, bought, the library, etc. . . Maybe someday soon I will participate in it each week, but for now only ever once in a while.
But anyway, now onto the good stuff.
(Caster Chronicles, book #1)
Release Date: December 1, 2009
Interest: I got this book from the library because I have heard great things about it and the cover is gorgeous. This is also a book for my challenge list.
L

ena Duchannes is unlike anyone the small Southern town of Gatlin has ever seen, and she's struggling to conceal her power and a curse that has haunted her family for generations. But even within the overgrown gardens, murky swamps, and crumbling graveyards of the forgotten South, a secret cannot stay hidden forever.

E

than Wate, who has been counting the months until he can escape from Gatlin, is haunted by dreams of a beautiful girl he has never met. When Lena moves into the town's oldest and most infamous plantation, Ethan is inexplicably drawn to her and determined to uncover the connection between them.

In a town with no surprises, one secret could change everything.



(Scarlett Wakefield, book #1)
Release Date: January 8, 2008
Interest: I got this book from the library because I've had this on my to-read list for a long time. The cover is really pretty and it is one of the books for my challenge list.



When 16-year-old Scarlett Wakefield transfers from St. Tabby's to Wakefield Hall Collegiate, she is relieved that no one knows her dark, haunting secret. A few months ago, Scarlett was invited to an elite party with a guest list full of the hottest names in British society, including Dan McAndrew. Before the party, Scarlett had only imagined what it would be like to have her first kiss with Dan, but on the penthouse terrace, Dan leaned in close and she no longer had to wonder. Their kiss was beautiful and perfect and magical, and then . . . Dan McAndrew took his last breath as she held him in her arms. No one knows how or why Dan died, and everyone at St. Tabby's believes Scarlett had something to do with it. But now that she's safely hidden away at Wakefield Hall, Scarlett would rather forget that it ever happened. Only she can't. Especially when she receives an anonymous note that will set her on the path to clearing her name and finding out what really happened to the first and last boy she kissed.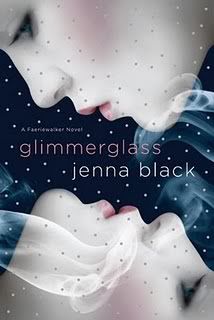 (Faeriewalker, book #1)
Release Date: May 25, 2010
Interests: I have seen this book around the blogosphere a bit, and have fallen in love with the cover, so when I saw it at the library, I had to get it. Also, the second book in the series comes out this year.
It's all she's ever wanted to be, but it couldn't be further from her grasp…
Dana Hathaway doesn't know it yet, but she's in big trouble. When her alcoholic mom shows up at her voice recital drunk, again, Dana decides she's had enough and runs away to find her mysterious father in Avalon: the only place on Earth where the regular, everyday world and the captivating, magical world of Faerie intersect. But from the moment Dana sets foot in Avalon, everything goes wrong, for it turns out she isn't just an ordinary teenage girl—she's a Faeriewalker, a rare individual who can travel between both worlds, and the only person who can bring magic into the human world and technology into Faerie.
Soon, Dana finds herself tangled up in a cutthroat game of Fae politics. Someone's trying to kill her, and everyone seems to want something from her, from her newfound friends and family to Ethan, the hot Fae guy Dana figures she'll never have a chance with… until she does. Caught between two worlds, Dana isn't sure where she'll ever fit in and who can be trusted, not to mention if her world will ever be normal again…
(Summary from Goodreads.)
White Cat by Holly Black
(Curse Workers, book #1)
Release Date: May 4th, 2010
Interest: This is another book I have seen around the blogosphere and have heard amazing things about. The cover is absolutely gorgeous and Black is an amazing author. I looked for it at the library and when I saw it, I had to get it. The sequel to this book is coming out this year as well.


Cassel comes from a family of curse workers — people who have the power to change your emotions, your memories, your luck, by the slightest touch of their hands. And since curse work is illegal, they're all mobsters, or con artists. Except for Cassel. He hasn't got the magic touch, so he's an outsider, the straight kid in a crooked family. You just have to ignore one small detail — he killed his best friend, Lila, three years ago.
Ever since, Cassel has carefully built up a façade of normalcy, blending into the crowd. But his façade starts crumbling when he starts sleepwalking, propelled into the night by terrifying dreams about a white cat that wants to tell him something. He's noticing other disturbing things, too, including the strange behavior of his two brothers. They are keeping secrets from him, caught up in a mysterious plot. As Cassel begins to suspect he's part of a huge con game, he also wonders what really happened to Lila. Could she still be alive? To find that out, Cassel will have to out-con the conmen.
Holly Black has created a gripping tale of mobsters and dark magic where a single touch can bring love — or death — and your dreams might be more real than your memories.
(Summary from Goodreads.)
From Netgalley for review:
(Angelfire, book #1)
Release Date: February 15, 2011
Interest: Beautiful cover, summary sounds really great, and also a 2011 Debut Author.
This debut, the first novel in a trilogy, is achingly romantic, terrifying, and filled with blistering action.




When seventeen-year-old Ellie starts seeing reapers - monstrous creatures who devour humans and send their souls to Hell - she finds herself on the front lines of a supernatural war between archangels and the Fallen and faced with the possible destruction of her soul.





A mysterious boy named Will reveals she is the reincarnation of an ancient warrior, the only one capable of wielding swords of angelfire to fight the reapers, and he is an immortal sworn to protect her in battle. Now that Ellie's powers have been awakened, a powerful reaper called Bastian has come forward to challenge her. He has employed a fierce assassin to eliminate her - an assassin who has already killed her once.

While balancing her dwindling social life and reaper-hunting duties, she and Will discover Bastian is searching for a dormant creature believed to be a true soul reaper. Bastian plans to use this weapon to ignite the End of Days and to destroy Ellie's soul, ending her rebirth cycle forever. Now, she must face an army of Bastian's most frightening reapers, prevent the soul reaper from consuming her soul, and uncover the secrets of her past lives - including truths that may be too frightening to remember.
What did you get this week?