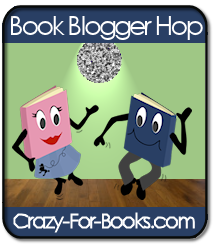 This meme is a way for book bloggers and readers to connect with other book lovers. Each weekend a new question is posted for book bloggers to answer on their blogs. The Book Blogger Hop lasts from Friday to Monday each week. Go to this weeks
post
to find out more information on this meme.
This weeks question is:
What book(s) would you like to see turned into a movie?
There are so many books that I would love to see turned into movies that I just can't pick! So I'll pick 3 series and 3 novels. ;)
For my series picks, I choose:
I mean, who wouldn't want to see the magnificent Vampire Academy series turned into movies? Maybe even a tv show? Ha ha. Even though it already seems like I am watching a movie, or a tv show, when I'm reading these books I would love to see them turned into movies. As long as they didn't take the movie too far from the main plot line and details of the books. Major pet peeve of mine; screwing up amazing books by making crappy movies based on the books!
I have heard that the options to the
Vampire Academy
film HAS been sold! If you want to learn more information on the subject, just go to
Richelle's blog
and check it out. How awesome is that?!
Second, is
Beautiful Creatures
by
Kami Garcia & Margaret Stohl
. You can see my recent review
here
.
This book is a newfound love. I just recently read this and loved it. I haven't read the second book in the series yet, but plan on doing so very soon. For those of you who don't know this is the first book in a five-novel series. (AWESOME!)
I have seen on the Beautiful Creatures website that
Beautiful Creatures
has been option by Warner Brothers! How awesome is that?! For more information on the subject, please go to
this page
and check it out.
Third, there is
Fallen
by
Lauren Kate
. You can see my review
here
.
This is another newfound love. I have only read the first book in the series, but I plan on reading the second book in the series very soon.
I'm not sure how many books will be in this series, but there are two out at the moment with the third (
Passion
) coming out June 14th, 2011 and the fourth (
Rapture
) coming out sometime in 2012.
I haven't heard any word so far about
Fallen
becoming a movie, other than the hopes and dreams of
Fallen
fans, but hopefully sometime soon we will hear something! I really want to see Luce and Daniel and their story on the screen!
And then for my stand-alone novel picks, I choose:
Along for the Ride
by
Sarah Dessen
.
Along for the Ride
was a beautiful book! I absolutely adored it. Sarah Dessen is an amazing writer and I haven't found a book by her yet that I haven't liked. (Speaking of which I've only read a few of her books. How crazy is that?! I need to catch up!)
I would love to see Auden and Eli on screen! This is probably one of my top five favorite stand-alone novels. I loved Auden and Eli!
I haven't heard anything about a
Along for the Ride
movie, but it would be a dream come true if it were to become a movie. Sarah Dessen has already had one movie made based on a couple of her books smashed into one, which was a really good movie. :) To find out more information on THAT movie, click
here
!
Going too Far
by
Jennifer Echols
.
VERY good book. :) I loved Meg's spunky character. Her spunky attitude and John's responsible, I'm-a-cop attitude were completely opposites clashed, but at the same time they do so well together.
I loved reading about them and when the end of the book came, I was wanting more to their story. Though the ending was perfect. :) If that makes any sense.
This is another book that I haven't heard anything for about a movie, but maybe sometime in the future they'll decide it's awesome enough to make into a movie. They'll realize it and wish they'd done it sooner.
And last, but not least, is
Insatiable
by
Meg Cabot
.
This modern take on Bram Stoker's
Dracula
was a very good, unique read. I have loved all of Meg Cabot's books (That I've read. This is yet another author that I love, but seriously need to do some catching up on.).
I stayed up super late for many of nights reading this book. It was just a great book and I can't really say anything other than that. Meg Cabot had some awesome facts in with the story. She really did her research!
Even though there is already a
Dracula
movie. I would really like to see this unique, modern take on
Dracula
put to the big screen. I just love Meena and Lucien. :)
I haven't heard any talk about this becoming a movie so far, but hopefully there will be some soon!
I know, I went a little overboard. But I can't help it!
Jennifer's 'Book Blogger Hop' post.
Is there any book(s) you would like to see hit the big screen?