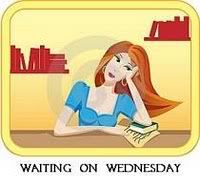 This meme spotlights upcoming releases that we just CAN'T wait to get our hands on!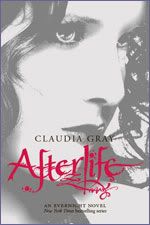 Evernight, book #4
Release Date: March 8, 2011
Pre-Order it:
Amazon
Bianca and Lucas have always believed they could endure anything to be together. When a twist of fate not only transforms Bianca into a ghostly wraith, but also turns Lucas into a vampire—the very creature he spent his life hunting—they are left reeling.

Haunted by his powerful need to kill, Lucas can turn to only one place for help... Evernight Academy. Bianca is determined to remain with him. But with the vampire leader of Evernight waging a war against wraiths, her former home has become the most dangerous place she could be, despite the new powers her transformation has given her.

A battle between wraiths and vampires looms, and Bianca and Lucas face a terrifying new reality. They've overcome every obstacle life has thrown at them, but is their love strong enough to survive the challenges after life?
Even though I haven't gotten a chance to read Hourglass yet, I can't wait for this book to be out! This is one of my top favorite vampire series. Ever since reading Evernight and seeing how unique the storyline was and how real the characters were despite the fantasy world, I fell in love!
I plan on trying to re-read the first two books so I can review them on the blog, and also refresh my mind, before reading Hourglass. Then as soon as I can get my hands on a copy of Afterlife I'll read it and review it. :)
Other books in the series:
Jill's 'Waiting on Wednesday' post.
What are you waiting on this Wednesday?