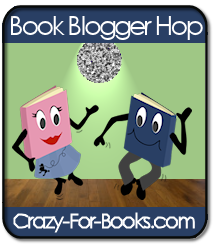 This meme is a way for book bloggers and readers to connect with other book lovers. Each weekend a new question is posted for book bloggers to answer on their blogs. The Book Blogger Hop lasts from Friday to Monday each week. Go to this weeks post to find out more information on this meme.
Do you read only one book at a time, or do you have several going at once?
I normally only read one book at a time because if you do that you can focus your complete attention on a book and really savor what it's about. The only time I read more than one book at a time is if I'm reading a physical copy of a book and then an e-galley on the computer.
But I like to focus on one book at a time 99% of the time. You can finish more books that way, I think. Instead of bouncing back in forth. Each book deserves its own complete attention.