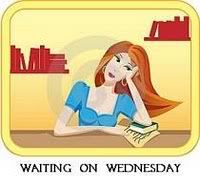 This meme spotlights upcoming releases that we just CAN'T wait to get our hands on!
Release Date: May 3, 2011
Pre-Order It:
Amazon
After discovering that vampires populate her town, college student Claire Danvers knows that the undead just want to live their lives. But someone else wants them to get ready to rumble.




There's a new extreme sport getting picked up on the Internet: bare- knuckle fights pitting captured vampires against each other-or humans. Tracking the remote signal leads Claire- accompanied by her friends and frenemies-to discover that what started as an online brawl will soon threaten everyone in Morganville...
I have only read books 1-5, but I am completely in love with this series. I know there are a lot of vampire books/series out there, but this is one of the unique ones that gives you a sort of freshness when it comes to vampire reads. If you are a vampire lover and haven't read this series yet, you need to get busy and do so! They are fun to read, and pretty addicting! I really need to catch up so that I can be ready for Bite Club!
Other books in this series:
So what are YOU waiting on this Wednesday?