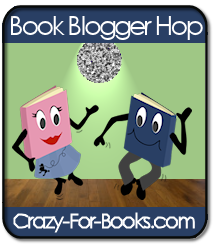 This meme is a way for book bloggers and readers to connect with other book lovers. Each weekend a new question is posted for book bloggers to answer on their blogs. The Book Blogger Hop lasts from Friday to Monday each week. Go to this weeks post to find out more information on this meme.
What's the ONE GENRE you wish you could get into, but just can't?
This is a tough question. I read a lot of genres, I prefer some over others, but I do read and love most YA genres. It all depends on the book. I don't like non-fiction, but I prefer Fiction, so I don't really care whether I read non-fiction or not. Non-fiction is just kind of boring to me, I'd much rather be reading something that is on my to-be-read list, which is over 1K! And always growing. I know that doesn't really answer the question at all, but I just really don't know how to answer this. Know what I mean?