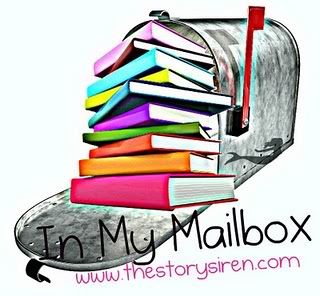 To find out the official information for this meme, click here!
This is what I got for review:
Release Date: September 1, 2010
Let me set the record straight. My name is Charlotte Silver and I'm not one of those paranormal-obsessed freaks you see on TV…no, those would be my parents, who have their own ghost-hunting reality show. And while I'm usually roped into the behind-the-scenes work, it turns out that I haven't gone unnoticed. Something happened on my parents' research trip in Charleston—and now I'm being stalked by some truly frightening other beings. Trying to fit into a new school and keeping my parents' creepy occupation a secret from my friends—and potential boyfriends—is hard enough without having angry spirits whispering in my ear.

All I ever wanted was to be normal, but with ghosts of my past and present colliding, now I just want to make it out of high school alive….
Thanks goes to the Harlequin Teen panel for sending this to me for review.