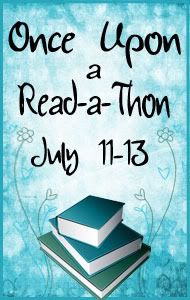 Okay, Tuesday's Read-a-Thon Mini Challenges are hosted by YA Bliss and The Bookish Type today. So lets get to it! Ha-ha.
Damon vs. Stefan in the Vampire Diaries series by L.J Smith
Adrian vs. Dimitri in the Vampire Academy series by Richelle Mead
Gale vs. Peeta in the Hunger Games series by Suzanne Collins
Those are in no special order at all, love all three!
And, The Bookish Type's mini challenge is: Pick any book from your readathon pile and write a fake synopsis based solely on the cover. The synopsis does not have to be related to the actual book at all, just the pretty, pretty cover.
This is going to be hard, although I'm a writer, I suck at synopsis'. Royally. But here goes:
I am a beauty queen, and I am stuck on a deserted island. No more mall, no more civilization, no more attention from hot guys. Armed with my bikini, my hot beauty pageant body, and A LOT of lipstick, but no five-star restaurants and Fiji water. Will I figure out how to survive without breaking a nail? Or will it be too late when someone comes to rescue us? At least I'll still have my beauty queen sash.
Happy reading!