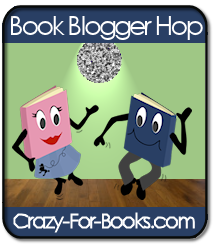 This meme is a way for book bloggers and readers to connect with other book lovers. Each weekend a new question is posted for book bloggers to answer on their blogs. The Book Blogger Hop lasts from Friday to Monday each week. Go to this weeks
post
to find out more information on this meme.
What is your favorite spooky book? (i.e. mystery/suspense, thriller, ghost story, etc.)
This one is a hard one to answer. I haven't really read any "spooky" books lately. So I was sitting here trying to remember which books were kind of spooky reading this year. I was going to put down the Pretty Little Liars series, but then my friend Jackie @ Don't Sleep, Read reminded me of Choker, by Elizabeth Woods. That one was DEFINITELY creepy. But it was so good. I can't even really explain it. If you're interested, though, here is my review of it from earlier this year.
Follow Friday #5
A weekly meme hosted by Rachel @
Parajunkee
, and Alison @
Alison Can Read
.
This is a meme is a way to connect with other bloggers and to find new blogs to follow. Each Friday a new question is posted for book bloggers to answer on their blogs. Go
here
to find out more information on this
meme.
This week's Feature Follower is Shannon @ Confuzzled Books & Sophie @ Life Between Pages.



If you could have characters from a particular book meet and form an epic storyline with characters from a particular TV series, which would you choose and why?
Wow, very hard questions! VERY! Rose from the
Vampire Academy
series, by Richelle Mead and Damon from Vampire Diaries
TV
show. (I love the Vampire Diaries books, but I don't like Damon much in the book. But on the TV show I adore him!)
I can't really explain my pairing here, but I know you Rose and Damon fans out there can probably understand why. Right? Understand my pairing here? =) You all probably saw this one coming.