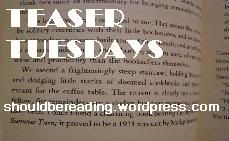 Teaser Tuesday is a Meme hosted by Mizb @ Should Be Reading. Anyone can join in, as long as they do the following:
Grab your current read.

Open your book to a random page

Share two (2) "teaser" sentences from somewhere on that page.
Warning: Not everyone has read your current read, be courtesy to those who haven't and not reveal any spoilers.
Share the Title & Author so anyone can add your current read to their list if they wish to do so.
*Note: all my links go to Goodreads, the authors website, and the publishers website.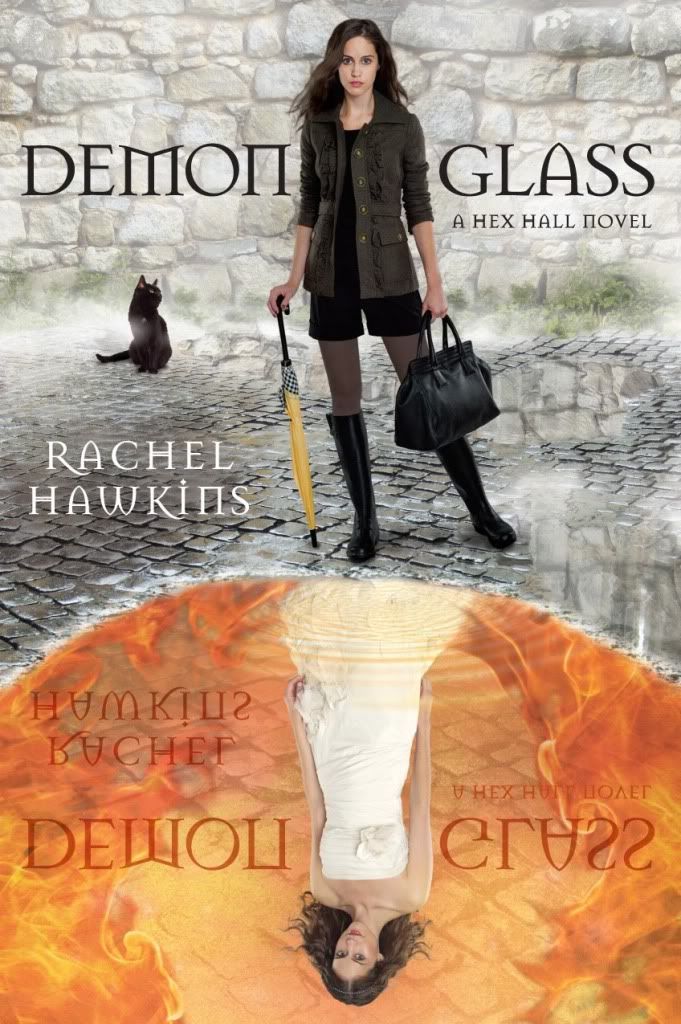 Demonglass, by Rachel Hawkins
(Hex Hall, #2)
Publisher:
Hyperion
Release Date: March 1, 2011
Sophie Mercer thought she was a witch.




That was the whole reason she was sent to Hex Hall, a reform school for delinquent Prodigium (aka witches, shapeshifters, and fairies). But that was before she discovered the family secret, and that her hot crush, Archer Cross, is an agent for The Eye, a group bent on wiping Prodigium off the face of the earth.




Turns out, Sophie's a demon, one of only two in the world—the other being her father. What's worse, she has powers that threaten the lives of everyone she loves. Which is precisely why Sophie decides she must go to London for the Removal, a dangerous procedure that will destroy her powers.




But once Sophie arrives she makes a shocking discovery. Her new friends? They're demons too. Meaning someone is raising them in secret with creepy plans to use their powers, and probably not for good. Meanwhile, The Eye is set on hunting Sophie down, and they're using Archer to do it. But it's not like she has feelings for him anymore. Does she?
Teaser: For a moment we smiled at each other. Then Dad cleared his throat and looked away. pg. 154