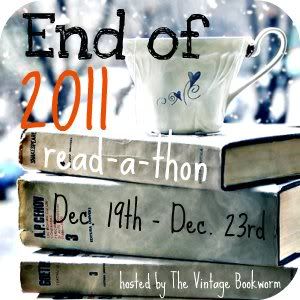 How many books did you finish for the read-a-thon? Which one was your favorite?

My favorite book of all the books has to be We'll Always Have Summer. I'll have my review up soon.
Total books read on Day Five:
0
Total pages read on Day Five:
28
Total books read for read-a-thon:
2
Total pages read for read-a-thon:
815
Well, that's the end of the End of 2011 Read-a-Thon. I'm kind of sad because I didn't get as many books as I'd like to of gotten done, but at least I got two done! More in one week than I have been reading the last couple of weeks. And I did start on my third book, just didn't finish it. It's funny how my reading pile changed with my mood and stuff from the list I had. I hope everyone else had a great time and met their goals!
Do you think I should host this next year? End of 2012 Read-a-Thon?