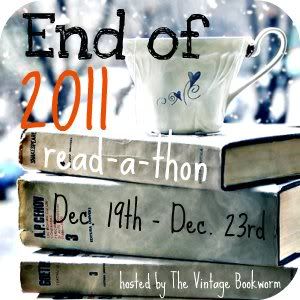 What is your top favorite books for 2011 in these categories? (No more than 5 each!)

GLBT:

Though I do love GLBT, I didn't really read any this year. I'll have to try harder in 2012. =D

Historical: The False Princess

, by Eilis O'Neal and

The Season

, by Sarah MacLean

Horror:

Okay, this isn't really horror. It's more of a thriller maybe. But I had to add it. This book kind of freaked me out a little. It was just like wow!

Choker

, by Elizabeth Woods

Mystery:

Okay, can't choose. So I'm going to have to say the first four

Pretty Little Liars

books by Sara Shepard and

The Body Finder

, by Kimberly Derting.

Mythology: Abandon

, by Meg Cabot

Paranormal: Paranormalcy

, by Kiersten White

Paranormal Romance:

A Touch Mortal, by Leah Clifford

Romance: Timeless

, by Alexandra Monir

Urban Fantasy: Nightshade

, by Andrea Cremer and

The Demon Trapper's Daughter

, by Jana Oliver

Dystopian: Mockingjay

,by Suzanne Collins and

XVI

, by Julia Karr

Science Fiction:

Can't really think of a book I read this year as being science fiction. So not sure.

This was a very hard question. It was really hard to try and choose just a few or one for this and some were in different categories.
Total books read on Day Two: 0
Total pages read on Day Two: 72
Total books read for read-a-thon: 0
Total pages read for read-a-thon:208
Wow, I'm really seriously failing at this. I don't know what's wrong with me. I'm randomly back into a reading slump. I can't figure out what I want to read. I have a great pile of books here that I've been dying to read, and I just can't figure out which one.
I read 60 something pages of The Carrie Diaries today, but for some reason I can't fully get into it. So I went to Fateful, by Claudia Gray thinking that would speed things up because I've been dying for that one. But I only read a few pages and then didn't feel like reading. What is wrong with me?!
So now I'm trying to choose whether to go back to The Carrie Diaries, by Candace Bushnell, or continue reading Fateful, by Claudia Gray. Or just trying to read It's Not Summer Without You, by Jenny Han, or The Unbecoming of Mara Dyer, by Michelle Hodkin. OR reading Desires of the Dead, by Kimberly Derting. This is very aggravating. Any thoughts?