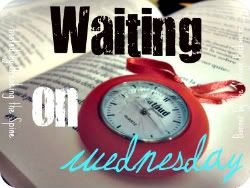 Waiting on Wednsday
is a weekly meme hosted by Jill @ Breaking the Spine.
WOW
spotlights upcoming releases that you are dying to read and can't wait to get your hands on!
Note: All my links go to Goodreads,
the author's website, and the publisher's website.
Release Date: March 13, 2012
Pre-Order:
Amazon
Hailed as "impossible to put down," the Hex Hall series has both critics and teens cheering. With a winning combination of romance, action, magic and humor, this third volume will leave readers enchanted.




Just as Sophie Mercer has come to accept her extraordinary magical powers as a demon, the Prodigium Council strips them away. Now Sophie is defenseless, alone, and at the mercy of her sworn enemies—the Brannicks, a family of warrior women who hunt down the Prodigium. Or at least that's what Sophie thinks, until she makes a surprising discovery. The Brannicks know an epic war is coming, and they believe Sophie is the only one powerful enough to stop the world from ending. But without her magic, Sophie isn't as confident.




Sophie's bound for one hell of a ride—can she get her powers back before it's too late?
I got sucked into this series last year and ever since finishing Demonglass, I've been dying to read the third and final book. I'm really sad that this is the last book in the series, but all great stories have to end somewhere and I'd rather it end now than drag on and on and on and not be good anymore. I'm really curious as to what is going to happen in this one. Demonglass really left off with me going, "OH MY GOD, NO WAY!"
Here are links to my reviews of the first two books if you're interested:
Hex Hall
&
Demonglass
.