Past, Present, & Future Reading Pile
is a feature on my blog where I do a post every Sunday to keep track of the books I've read the week before, what I'm currently reading and which books I hope to start and finish during that week.
I didn't finish a book this week. I know some of you that I talk with on Twitter may know why, but for everyone else I haven't been getting online much or reading because I've been having chest pains and bad panic attacks that have came out of no where. I had to get a chest X-ray on Thursday and will get my results this week. Hopefully they tell me what to do soon for this, because I'm tired of having chest pains and not being able to breathe hardly at random times.
And it seems to happen mostly at night around the time I'm going to go to bed! And I normally get online to do blogging stuff and reading after my son goes to bed and before I do.
Hopefully it will be better soon and I'll be back into the swing of things! =)
Total Books: 0
The Present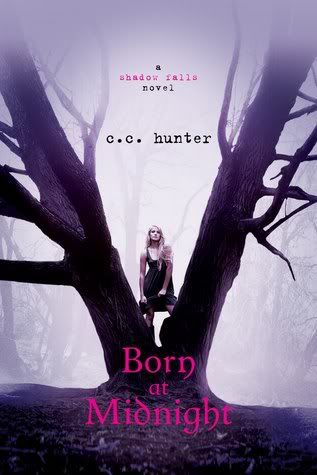 Release Date: March 29, 2011
Don't miss this spectacular new series that will steal your heart and haunt your dreams, Welcome to Shadow Falls camp, nestled deep in the woods of a town called Fallen…

One night Kylie Galen finds herself at the wrong party, with the wrong people, and it changes her life forever. Her mother ships her off to Shadow Falls—a camp for troubled teens, and within hours of arriving, it becomes painfully clear that her fellow campers aren't just "troubled." Here at Shadow Falls, vampires, werewolves, shapshifters, witches and fairies train side by side—learning to harness their powers, control their magic and live in the normal world.

Kylie's never felt normal, but surely she doesn't belong here with a bunch of paranormal freaks either. Or does she? They insist Kylie is one of them, and that she was brought here for a reason. As if life wasn't complicated enough, enter Derek and Lucas. Derek's a half-fae who's determined to be her boyfriend, and Lucas is a smokin' hot werewolf with whom Kylie shares a secret past. Both Derek and Lucas couldn't be more different, but they both have a powerful hold on her heart.

Even though Kylie feels deeply uncertain about everything, one thing is becoming painfully clear—Shadow Falls is exactly where she belongs…
I'm really mad because I haven't felt like reading because what I have read of this book, it is really good. I'm about 250 pages in out of nearly 400. I hope to finish it this week! I wanted to post my review for this on Thursday, but I didn't finish in time! Maybe this Thursday! Look out for it!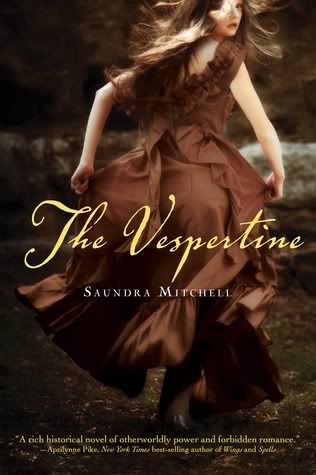 Release Date: March 7, 2011
It's the summer of 1889, and Amelia van den Broek is new to Baltimore and eager to take in all the pleasures the city has to offer. But her gaiety is interrupted by disturbing, dreamlike visions she has only at sunset—visions that offer glimpses of the future. Soon, friends and strangers alike call on Amelia to hear her prophecies. However, a forbidden romance with Nathaniel, an artist, threatens the new life Amelia is building in Baltimore. This enigmatic young man is keeping secrets of his own—still, Amelia finds herself irrepressibly drawn to him. When one of her darkest visions comes to pass, Amelia's world is thrown into chaos. And those around her begin to wonder if she's not the seer of dark portents, but the cause.
After I finish Born at Midnight, I'm going to start on The Vespertine. If I finish The Vespertine, I'm going to continue on to the sequel called Springsweet. =)