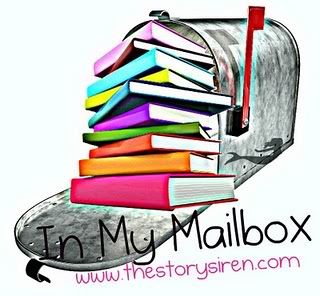 I don't feel like adding a lot of pictures to my post today, so I'm just going to give a list of the books I got this week. Hope everyone had a lovely week in books and that everyone that went to BEA had a lot of fun! Wish I were able to go!
For Review
This is Not a Test, by Courtney Summers.
I've heard great things about this book, so I was very excited that this came in the mail. I've only read one book by Courtney so far, which was
Cracked Up to Be
and I really liked it. So I'm pretty sure I'll like this one as well. =)
Waking Storms, by Sarah Porter.
When I got this book, I had no clue what it was. I hadn't heard about it! But I recognized the author's name. I looked it up on Goodreads and found out this is the sequel to
Lost Voices
! I've had Lost Voices on my TBR list for a while, but haven't had the chance to read it.
Shut Up, by Anne Tibbets.
Anne emailed me and asked if I'd review Shut Up. Normally, I wouldn't have accepted the review request because I'd never heard of the publisher before, but I read the summary and it sounds pretty intriguing so I decided to give it a try. =) Has anyone read this book?
Lost Voices, by Sarah Porter.
After I got Waking Storms in the mail, I knew I needed to look up Lost Voices on my library's website to see if they had it in eBook format so I could read it and continue on to the sequel I got for review. Luckily, they did and no one had it on hold so I got it that day!
Becoming Chloe, by Catherine Ryan Hyde.
I have many of her books on my TBR list, and I own two of them, but I've actually never read any of them. When I was looking through the e-Book catalog on my library's website, I saw this and had to get it since it was on my TBR list!
So that's it for me this week, what did you get? =)