Past, Present & Future Reading Pile is a feature I do on my blog every Sunday to keep track of the books I read the week before, the book I'm currently reading, and the books I'm hoping to read in the upcoming week.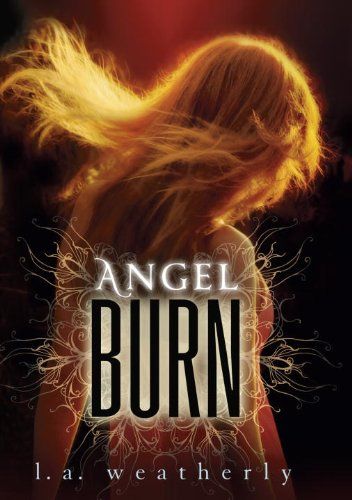 Angel Burn
, by
L.A. Weatherly
(
Angel
, #1)
Publisher:
Candlewick Press
Release Date:
May 24, 2011
They're out for your soul.And they don't have heaven in mind...


Willow knows she's different from other girls, and not just because she loves tinkering with cars. Willow has a gift. She can look into the future and know people's dreams and hopes, their sorrows and regrets, just by touching them. she has no idea where this power comes from. But the assassin, Alex, does. Gorgeous, mysterious Alex knows more about Willow than Willow herself does. He knows that her powers link to dark and dangerous forces and that he's one of the few humans left who can fight them. When Alex finds himself falling in love with his sworn enemy, he discovers that nothing is as it seems, least of all good and evil.
Definitely a recommended angel series! Can't wait to read the sequel. My review for this is scheduled to be posted on
Monday, June
11th!
Slated
, by
Teri Terry
(
Slated
, #1)
Publisher:
Orchard Books
Release Date:
May 3, 2012
Kyla's memory has been erased,

her personality wiped blank,

her memories lost for ever.




She's been Slated.




The government claims she was a terrorist, and that they are giving her a second chance - as long as she plays by their rules. But echoes of the past whisper in Kyla's mind. Someone is lying to her, and nothing is as it seems. Who can she trust in her search for the truth?
This was a pretty unique dystopian, looking forward to it's sequel. My review will be posted on
Friday, June 15th.
The Forgetting Curve
, by
Angie Smibert
(
Memento Nora
, #2)
Publisher:
Marshall Cavendish
Release Date:
May 1, 2012
Aiden Nomura likes to open doors—especially using his skills as a hacker—to see what's hidden inside. He believes everything is part of a greater system: the universe. The universe shows him the doors, and he keeps pulling until one cracks open. Aiden exposes the flaw, and the universe—or someone else—will fix it. It's like a game.




Until it isn't.




When a TFC opens in Bern, Switzerland, where Aiden is attending boarding school, he knows things are changing. Shortly after, bombs go off within quiet, safe Bern. Then Aiden learns that his cousin Winter, back in the States, has had a mental breakdown. He returns to the US immediately.




But when he arrives home in Hamilton, Winter's mental state isn't the only thing that's different. The city is becoming even stricter, and an underground movement is growing.




Along with Winter's friend, Velvet, Aiden slowly cracks open doors in this new world. But behind those doors are things Aiden doesn't want to see—things about his society, his city, even his own family. And this time Aiden may be the only one who can fix things... before someone else gets hurt.
The sequel to Memento Nora! Fun, fast read. My review will be posted on
Monday, June 18th.
Total Books: 3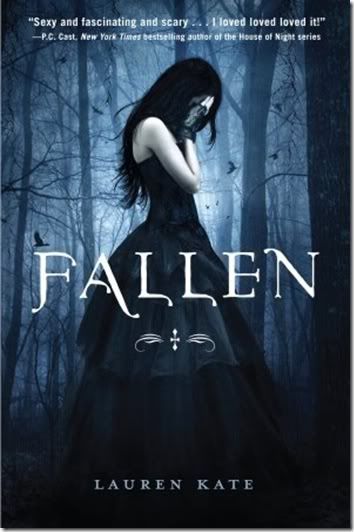 Fallen
, by
Lauren Kate
(
Fallen
, #1)
Publisher:
Delecorte Books for Young Readers
Release Date:
December 8, 2009
There's something achingly familiar about Daniel Grigori.




Mysterious and aloof, he captures Luce Price's attention from the moment she sees him on her first day at the Sword & Cross boarding school in sultry Savannah, Georgia. He's the one bright spot in a place where cell phones are forbidden, the other students are all screw-ups, and security cameras watch every move.




Even though Daniel wants nothing to do with Luce–and goes out of his way to make that very clear–she can't let it go. Drawn to him like a moth to a flame, she has to find out what Daniel is so desperate to keep secret . . . even if it kills her.
I'm currently re-reading this so I can brush up on what happened in this book and continue onto the sequel, Torment. So far I'm only a little over 100 pages in.
Nick & Norah's Infinite Playlist
, by
Rachel Cohn
&
David Levithan
Publisher:
Knopf Books for Young Readers
Release Date:
May 23, 2006
It all starts when Nick asks Norah to be his girlfriend for five minutes. He only needs five minutes to avoid his ex-girlfriend, who's just walked in to his band's show. With a new guy. And then, with one kiss, Nick and Norah are off on an adventure set against the backdrop of New York City—and smack in the middle of all the joy, anxiety, confusion, and excitement of a first date.




This he said/she said romance told by YA stars Rachel Cohn and David Levithan is a sexy, funny roller coaster of a story about one date over one very long night, with two teenagers, both recovering from broken hearts, who are just trying to figure out who they want to be—and where the next great band is playing.




Told in alternating chapters, teeming with music references, humor, angst, and endearing side characters, this is a love story you'll wish were your very own. Working together for the first time, Rachel Cohn and David Levithan have combined forces to create a book that is sure to grab readers of all ages and never let them go.
I never got to this book this week, so I'm going to try to this week. =) It's definitely the next eBook I'll be reading.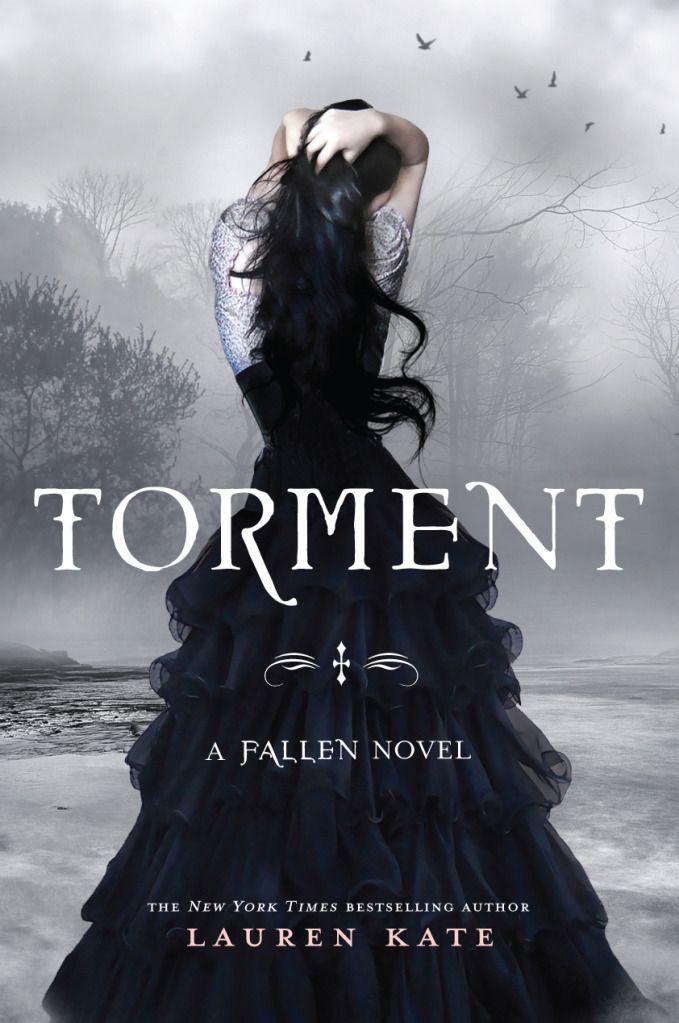 Torment
, by
Lauren Kate
(
Fallen
, #2)
Publisher:
Delecorte Books for Young Readers
Release Date:
September 28, 2010
Hell on earth.




That's what it's like for Luce to be apart from her fallen angel boyfriend, Daniel.

It took them an eternity to find one another, but now he has told her he must go away. Just long enough to hunt down the Outcasts—immortals who want to kill Luce. Daniel hides Luce at Shoreline, a school on the rocky California coast with unusually gifted students: Nephilim, the offspring of fallen angels and humans.




At Shoreline, Luce learns what the Shadows are, and how she can use them as windows to her previous lives. Yet the more Luce learns, the more she suspects that Daniel hasn't told her everything. He's hiding something—something dangerous.

What if Daniel's version of the past isn't actually true? What if Luce is really meant to be with someone else?
I'm very excited to be reading the sequel of Fallen this week. =) I really hope I get to it!
What books did you read this week? What books are you hoping to read this week? What book(s) are you currently reading?