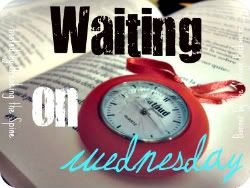 Waiting on Wednsday
is a weekly meme hosted by Jill @ Breaking the Spine.
WOW
spotlights upcoming releases that you are dying to read and can't wait to get your hands on!
Shadowfell, by Juliet Marillier
(Shadowfell, #1)
Publisher:
Knopf Books for Young Readers
Release Date: September 11, 2012
Pre-Order:
Amazon
Sixteen-year-old Neryn is alone in the land of Alban, where the oppressive king has ordered anyone with magical strengths captured and brought before him. Eager to hide her own canny skill—a uniquely powerful ability to communicate with the fairy-like Good Folk—Neryn sets out for the legendary Shadowfell, a home and training ground for a secret rebel group determined to overthrow the evil King Keldec.




During her dangerous journey, she receives aid from the Good Folk, who tell her she must pass a series of tests in order to recognize her full potential. She also finds help from a handsome young man, Flint, who rescues her from certain death—but whose motives in doing so remain unclear. Neryn struggles to trust her only allies. They both hint that she alone may be the key to Alban's release from Keldec's rule.




Homeless, unsure of who to trust, and trapped in an empire determined to crush her, Neryn must make it to Shadowfell not only to save herself, but to save Alban.
Why Do I Want It?
This sounds like a very good and interesting fantasy. I'll definitely have to check it out when it releases. It sounds very unique, so I think I may like it. What are you waiting on right now? What are your thoughts on this book?