Past, Present & Future Reading Pile is a feature I do on my blog every Sunday to keep track of the books I read the week before, the book I'm currently reading, and the books I'm hoping to read in the upcoming week.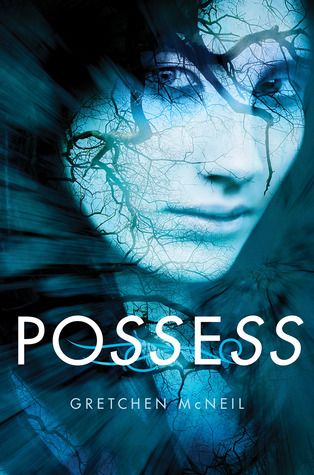 Possess, by Gretchen McNeil
Publish:
Balzer + Bray
Release Date: August 23, 2011
Rule #1: Do not show fear.Rule #2: Do not show pity.Rule #3: Do not engage.Rule #4: Do not let your guard down.Rule #5: They lie.


Fifteen-year-old Bridget Liu just wants to be left alone: by her mom, by the cute son of a local police sergeant, and by the eerie voices she can suddenly and inexplicably hear. Unfortunately for Bridget, it turns out the voices are demons – and Bridget has the rare ability to banish them back to whatever hell they came from.




Terrified to tell people about her new power, Bridget confides in a local priest who enlists her help in increasingly dangerous cases of demonic possession. But just as she is starting to come to terms with her new power, Bridget receives a startling message from one of the demons. Now Bridget must unlock the secret to the demons' plan before someone close to her winds up dead – or worse, the human vessel of a demon king.
This took me eight days to read, but oh my God it was so good! And so creepy! O_O My review will be posted tomorrow! Sorry my schedule has been so effed up, guys!
Total: 1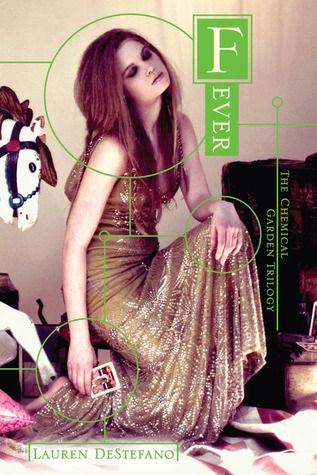 Release Date: February 21, 2012
Rhine and Gabriel have escaped the mansion, but danger is never far behind.


Running away brings Rhine and Gabriel right into a trap, in the form of a twisted carnival whose ringmistress keeps watch over a menagerie of girls. Just as Rhine uncovers what plans await her, her fortune turns again. With Gabriel at her side, Rhine travels through an environment as grim as the one she left a year ago - surroundings that mirror her own feelings of fear and hopelessness.




The two are determined to get to Manhattan, to relative safety with Rhine's twin brother, Rowan. But the road there is long and perilous - and in a world where young women only live to age twenty and young men die at twenty-five, time is precious. Worse still, they can't seem to elude Rhine's father-in-law, Vaughn, who is determined to bring Rhine back to the mansion...by any means necessary.




In the sequel to Lauren DeStefano's harrowing

Wither

, Rhine must decide if freedom is worth the price - now that she has more to lose than ever.
I'm finally reading this again. I'm started it and put it down I don't know how many times. I've been dying to read it and I know it's going to be amazing. So excited I'm reading it. :D I'm only about a chapter and a half in so far, but will definitely be changing that later tonight. <3
Release Date: March 13, 2012
Hailed as "impossible to put down," the Hex Hall series has both critics and teens cheering. With a winning combination of romance, action, magic and humor, this third volume will leave readers enchanted.




Just as Sophie Mercer has come to accept her extraordinary magical powers as a demon, the Prodigium Council strips them away. Now Sophie is defenseless, alone, and at the mercy of her sworn enemies—the Brannicks, a family of warrior women who hunt down the Prodigium. Or at least that's what Sophie thinks, until she makes a surprising discovery. The Brannicks know an epic war is coming, and they believe Sophie is the only one powerful enough to stop the world from ending. But without her magic, Sophie isn't as confident.




Sophie's bound for one hell of a ride—can she get her powers back before it's too late?
I can't wait to start this! I love this series so much. Can't wait to see what happens. I'm all jittery with excitement knowing this is next!! Fever and Spell Bound is what I need to get me back into reading.
Release Date: November 15, 2011
Juliette hasn't touched anyone in exactly 264 days.




The last time she did, it was an accident, but The Reestablishment locked her up for murder. No one knows why Juliette's touch is fatal. As long as she doesn't hurt anyone else, no one really cares. The world is too busy crumbling to pieces to pay attention to a 17-year-old girl. Diseases are destroying the population, food is hard to find, birds don't fly anymore, and the clouds are the wrong color.




The Reestablishment said their way was the only way to fix things, so they threw Juliette in a cell. Now so many people are dead that the survivors are whispering war– and The Reestablishment has changed its mind. Maybe Juliette is more than a tortured soul stuffed into a poisonous body. Maybe she's exactly what they need right now.




Juliette has to make a choice: Be a weapon. Or be a warrior.
SO. FREAKING. EXCITED. TO. READ. THIS. GAAAAH! I'm soooo behind. I should of read this months ago! But finally...I willl. *giggles like a maniac* *pets cover*