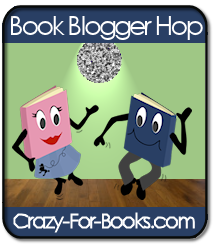 This meme is a way for book bloggers and readers to connect with other book lovers. Each weekend a new question is posted for book bloggers to answer on their blogs. The Book Blogger Hop lasts from Friday to Monday each week. Go to this weeks
post
to find out more information on this meme.
This weeks question is:
Who's your all-time favorite book villain?
Yes, I'm aware that he is one of the top villains of YA lit, but I have to chose him as my all-time favorite villain. As soon as I saw this question, he popped into my head.

[Spoiler alert here]

I hated him throughout the series, yet when he died I cried.

[End of Spoiler alert]

I then realized that I had loved him just as much as I had hated him. How insane is that?
He was horrible to Harry, Hermione and Ron throughout the series, but he was also very bad-ass. He always made me laugh with his snarky comments. Also, Alan Rickman, the guy who plays Snape in the movie series is PERFECT! He definitely adds to my love for Snape.