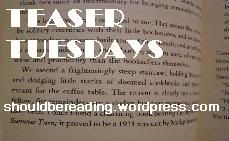 Teaser Tuesday is a Meme hosted by Mizb @ Should Be Reading. Anyone can join in, as long as they do the following:
Grab your current read.

Open your book to a random page

Share two (2) "teaser" sentences from somewhere on that page.
Warning: Not everyone has read your current read, be courtesy to those who haven't and not reveal any spoilers.
Share the Title & Author so anyone can add your current read to their list if they wish to do so.
*Note: all my links go to Goodreads, the authors website, and the publishers website.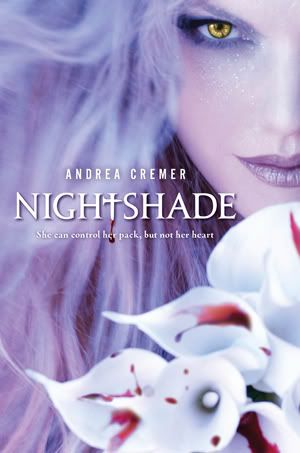 Nightshade by Andrea Cremer
(Nightshade, book #1)
Publisher:
Philomel
Release Date: October 19, 2010
Calla Tor has always known her destiny: After graduating from the Mountain School, she'll be the mate of sexy alpha wolf Ren Laroche and fight with him, side by side, ruling their pack and guarding sacred sites for the Keepers. But when she violates her masters' laws by saving a beautiful human boy out for a hike, Calla begins to question her fate, her existence, and the very essence of the world she has known. By following her heart, she might lose everything- including her own life. Is forbidden love worth the ultimate sacrifice?
Teaser: "We do this together." He drew me alongside him so we moved lockstep around the bend. pg 301