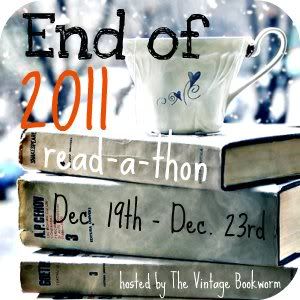 It's a little less than twenty minutes away from the kick off of the End of 2011 read-a-thon and so I thought I'd round up the books I hope to read during the read-a-thon. I'm not sure how many books I'll get to read, but I'm going to try and go for at least three. I was hoping of finishing the book I've been reading the last couple of days before the kick off, but that isn't going to happen, so I'll have to finish it before. I have about 120 pages left. Here is my list!
Tempest Rising
, by
Tracy Deebs
I have exactly 125 pages left of this book to read. So I want to finish it and then start on my pile of books for the read-a-thon. =)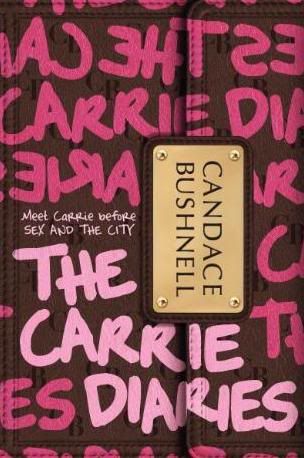 The Carrie Diaries
, by
Candace Bushnell
After I finish
Tempest Rising
, I'm hoping to dive into this book. But I'm not entirely sure how my line up will be, it all depends on my mood. I've heard this is a lot like Sex and the City, and well, SatC is one of my guilty pleasures!
Fateful
, by
Claudia Gray
I am VERY excited for this one! I loove Claudia Gray and Werewolves + Titanic?! I am very intrigued with them two in the same story because I love the movie Titanic and I love werewolves.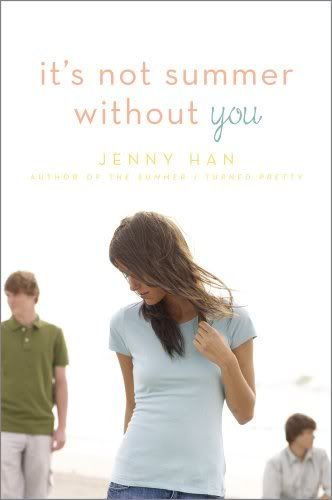 It's Not Summer Without You
, by
Jenny Han
If I finish the two books ahead I hope to start this one. I read the first book,
The Summer I Turned Pretty
, not too long ago and I loved it. So I can't wait to dive back into Belly's story. =) Also, if I somehow finish all three of these books, I'll be continuing with books three of the Summer series. =)
What are you planning on reading for the read-a-thon?