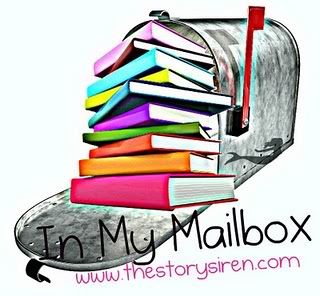 To find out the official information for this meme, click here!
This week I got another three books in the mail! But this time, all three came from Barnes & Noble where they were purchased by the lovely Emily from Ed and Em's Book Reviews. She got this whole set for me in exchange for making her new layout.
Thank you so much Emily! =D
I've already read The Body Finder & Desires of the Dead, I just haven't had my own copies. =) I loove this series so much, I can't wait to read The Last Echo. I want to start it right now!! But I can't....
I told myself I'm not allowed to read The Last Echo until I finally read Forever, by Maggie Stiefvater. I've had that on my list for so long and it's next o me under my nightstand, but I haven't gotten to it. Even though I was so excited for it! Ugh...lol
What was in your mailbox this week?!