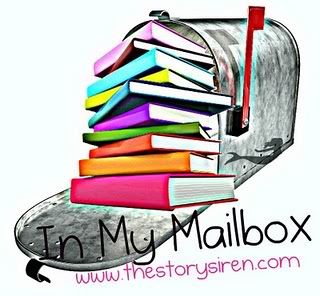 Darkness Before Dawn
, by
J.A. London
Release Date: May 29, 2012
This electrifying new trilogy blends the best of paranormal and dystopian storytelling in a world where the war is over. And the vampires won.




Humans huddle in their walled cities, supplying blood in exchange for safety. But not even that is guaranteed. Dawn has lost her entire family and now reluctantly serves as the delegate to Lord Valentine, the most powerful vampire for miles. It isn't until she meets Victor, Valentine's son, that she realizes not all vampires are monsters....


Darkness Before Dawn

is a fresh new story with captivating characters, unexpected plot twists, a fascinating setting, and a compelling voice. Written under the name J. A. London by a talented mother-son team, the trilogy is perfect for fans of True Blood and the House of Night and Morganville Vampires series.
I've been seeing this around a lot and it sounds REALLY good. I LOVE True Blood, the first couple of House of Night series is really good and I LOVE The Morganville Vampires, so for them to say that it's perfect for fans of those things, I can just tell already that I'm going to love this book. The day after I knew I wanted to read this, my mom called me from her house and told me I had a package. I told her to open it and it was this awesome book! I was so excited. I can't wait to read this.

Has anyone else read it? Did you like it? I'd love to know your opinions on this book. =) I'm sorry this is so late, I had issues with Blogger last night. I hope everyone had a great week and had a lot of goodies come for them. Happy reading!