Past, Present & Future Reading Pile is a feature I do on my blog every Sunday to keep track of the books I read the week before, the book I'm currently reading, and the books I'm hoping to read in the upcoming week.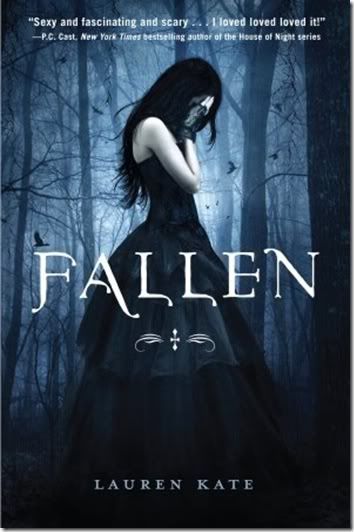 Fallen, by Lauren Kate
(Fallen, #1)
Publisher:
Delecorte Books for Young Readers
Release Date: December 8, 2009
There's something achingly familiar about Daniel Grigori.




Mysterious and aloof, he captures Luce Price's attention from the moment she sees him on her first day at the Sword & Cross boarding school in sultry Savannah, Georgia. He's the one bright spot in a place where cell phones are forbidden, the other students are all screw-ups, and security cameras watch every move.




Even though Daniel wants nothing to do with Luce--and goes out of his way to make that very clear--she can't let it go. Drawn to him like a moth to a flame, she has to find out what Daniel is so desperate to keep secret . . . even if it kills her.




Dangerously exciting and darkly romantic,

Fallen

is a page turning thriller and the ultimate love story.
I'm so glad I re-read this. I know some people don't like this series. Most people it's a love or a hate kind of book. For me it's totally a love. I know there are some things that can bug you, really I do. But I love it. It's a great read that makes you fly through the pages. I didn't write a review for this book because I read it the first time last year and I wrote a review then. =D
Total Books: 1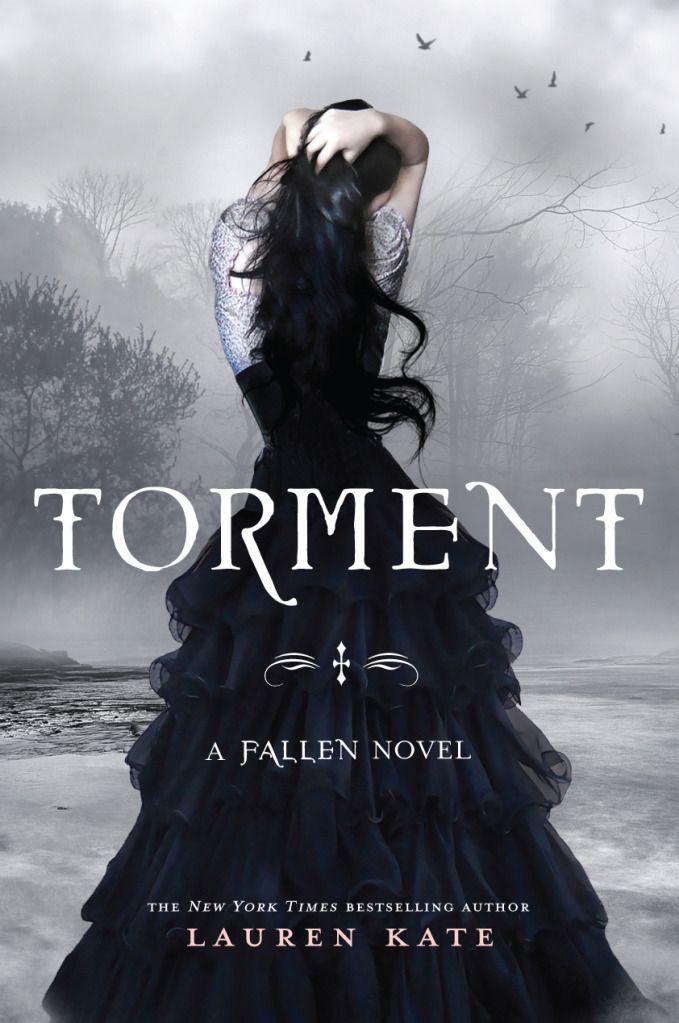 Release Date: September 28, 2010
Hell on earth.




That's what it's like for Luce to be apart from her fallen angel boyfriend, Daniel.

It took them an eternity to find one another, but now he has told her he must go away. Just long enough to hunt down the Outcasts—immortals who want to kill Luce. Daniel hides Luce at Shoreline, a school on the rocky California coast with unusually gifted students: Nephilim, the offspring of fallen angels and humans.




At Shoreline, Luce learns what the Shadows are, and how she can use them as windows to her previous lives. Yet the more Luce learns, the more she suspects that Daniel hasn't told her everything. He's hiding something—something dangerous.

What if Daniel's version of the past isn't actually true? What if Luce is really meant to be with someone else?
I've been reading Torment since Wednesday and I'm loving it. I haven't had much chance to read though. I'm currently nearly at 200 pages, so I'll be finishing up with this soon.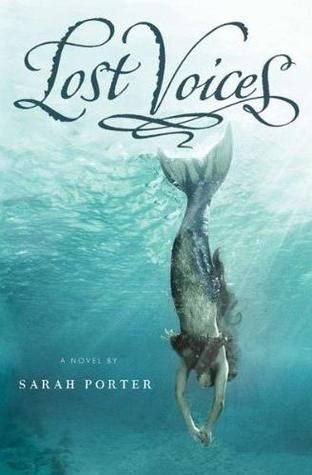 Lost Voices, by Sarah Porter
(Lost Voices, #1)
Publisher:
Houghtin Mifflin Harcourt
Release Date: July 1, 2011
Fourteen-year-old Luce has had a tough life, but she reaches the depths of despair when she is assaulted and left on the cliffs outside of a grim, gray Alaskan fishing village. She expects to die when she tumbles into the icy waves below, but instead undergoes an astonishing transformation and becomes a mermaid. A tribe of mermaids finds Luce and welcomes her in—all of them, like her, lost girls who surrendered their humanity in the darkest moments of their lives. Luce is thrilled with her new life until she discovers the catch: the mermaids feel an uncontrollable desire to drown seafarers, using their enchanted voices to lure ships into the rocks. Luce possesses an extraordinary singing talent, which makes her important to the tribe—she may even have a shot at becoming their queen. However her struggle to retain her humanity puts her at odds with her new friends. Will Luce be pressured into committing mass murder? The first book in a trilogy,

Lost Voices

is a captivating and wildly original tale about finding a voice, the healing power of friendship, and the strength it takes to forgive.
I'm really looking forward to reading this. I love mermaids and this one sounds pretty interesting. I love the cover, too. =)
Darkness Becomes Her
, by
Kelly Keaton
(
Gods and Monsters
, #1)
Publisher:
Simon Pulse
Release Date:
February 22, 2011
Ari can't help feeling lost and alone. With teal eyes and freakish silver hair that can't be changed or destroyed, Ari has always stood out. And after growing up in foster care, she longs for some understanding of where she came from and who she is.

Her search for answers uncovers just one message from her long dead mother: Run. Ari can sense that someone, or something, is getting closer than they should. But it's impossible to protect herself when she doesn't know what she's running from or why she is being pursued.

She knows only one thing: she must return to her birthplace of New 2, the lush rebuilt city of New Orleans. Upon arriving, she discovers that New 2 is very...different. Here, Ari is seemingly normal. But every creature she encounters, no matter how deadly or horrifying, is afraid of her.

Ari won't stop until she knows why. But some truths are too haunting, too terrifying, to ever be revealed.
I've had this book for a while, but haven't had the chance to read it. I'm very excited to have it pushed up on my TBR list. I hear great things about it all the time!
Hopefully I'll get to all these great books this week! I hope you all have had a great week and I hope you have a great week ahead of you, filled with fun and reading! What books did you read this week? What book are you currently on? Do you know what's next in your reading pile?? Tell me! I'd love to know.