The Wicked Wildfire Read-a-Thon is hosted by Rebecca @
Kindle Fever
& April @
My Shelf Confessions
. It will run from
June 20th to June 24th
. If you'd like to learn more information on this read-a-thon, please
click here
.
Today's second challenge is hosted by Kimberly @ The Caffeinated Book Reviewer. Her challenge is to help her make a recipe book for the read-a-thon. You are to share a recipe of your favorite summer drink and share the cover image of your most anticipated and/or favorite summer read.
The drink that comes to mind when I think "favorite summer drink" would be McDonald's Pineapple Mango smoothie. They are so good and I can't get enough of them. But since I don't really have McDonald's recipe, I'll share a Pineapple Mango Smoothie recipe I've been dying to try!
Ingredients:
1 cup of frozen pineapple
1 cup of frozen mango pieces
1/3 cup of milk (or more if needed)
a couple of ice cubes (if needed)
Directions:
Place the above ingredients into a blender and blend until smooth. Add more milk if too thick and more ice if too thin.
This recipe was taken from Real Mom Kitchen. You can find her recipe here. This recipe makes 1-2 servings.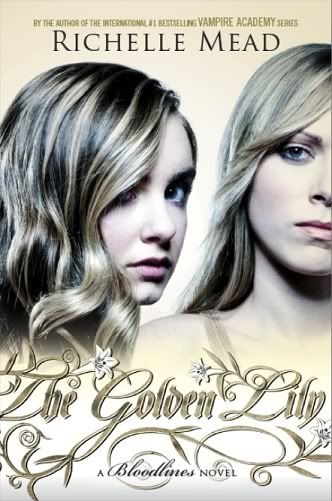 Release Date: June 12, 2012
The second thrilling installment in Richelle Mead's Vampire Academy spinoff series




Tough, brainy alchemist Sydney Sage and doe-eyed Moroi princess Jill Dragomir are in hiding at a human boarding school in the sunny, glamorous world of Palm Springs, California. The students--children of the wealthy and powerful--carry on with their lives in blissful ignorance, while Sydney, Jill, Eddie, and Adrian must do everything in their power to keep their secret safe. But with forbidden romances, unexpected spirit bonds, and the threat of Strigoi moving ever closer, hiding the truth is harder than anyone thought.
Yes, this has already came out. (The day before one of my best friend's b-day!) But this was one of my highly anticipated books that was coming out in the summer. I am so excited for it. I ordered it with a gift card that I got for MY birthday and it came on Monday. I can't wait to read it! I absolutely adore this series. I know it's a bit different than Vampire Academy, but I love the world and Richelle is an amazing author.
Also, if you were sipping on a Pineapple Mango Smoothie and reading this book, don't you think that they go so well together? With that gorgeous cover?