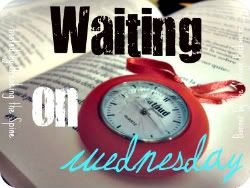 Waiting on Wednsday
is a weekly meme hosted by Jill @ Breaking the Spine.
WOW
spotlights upcoming releases that you are dying to read and can't wait to get your hands on!
Over You, by Emma McLaughlin & Nicola Kraus
Publisher:
HarperTeen
Release Date: August 21, 2012
Buy:
Amazon
After the grand explosion of her relationship, seventeen-year-old Max Scott developed what every girl in the history of the world has been waiting for: a way to get over being dumped. Now Max is the go-to guru for heartbroken high-school girls all over NYC. But when her ex unexpectedly shows up in her neighborhood, Max's carefully controlled world starts to unravel. With her clients' hearts hanging in the balance, Max will have to do the seemingly impossible: get over him once and for all.




Brilliant at bringing humor to the trials and tribulations of the lovestruck, #1 New York Times bestselling authors Emma McLaughlin and Nicola Kraus have crafted a tale that will resonate with any girl who has ever been in love or had her heart broken. It brims with smart observations, features a pitch-perfect teen voice, and will attract fans of Jenny Han, Sarah Mlynowski, and Lauren Barnholdt. Readers are sure to fall head-over-heels for this sharp spin on breaking up, making up, and getting even.
Why Do I Want It?
Read the summary. It sounds AMAZING. Is there someone who can truly do what Max does? If so, I wish I had someone like her in high school! Can't wait to get my hands on a copy of this!
What are you waiting for?